In the past weekend  CHI Pärnu dressage program hosted riders from different countries and culminated with the central Europe World cup leg. For the second year in a row the public had to admit that Justina Vanagaite and Nabab are unbeatable in the musical main class.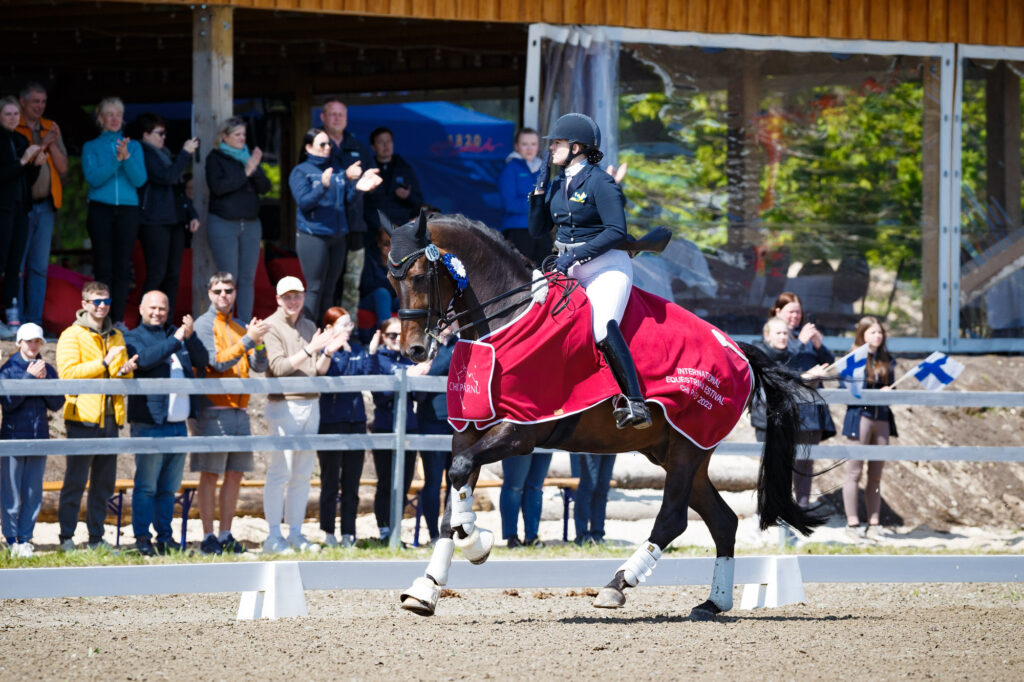 For the second year in a row the lituanian rider Vanagaite – who seems to be one of the most successful riders in dressage in the Middle Europe at the moment got to enjoy the joy of victory at our main class on Sunday. Not to mention last year's victory at CHI Pärnu also gave her the neccessary qualifications to participate in the World Cup Final in United States of America, Omaha. While in Saturdays main class Justina came second and the winner was Ville Vaurio on G-Star then in the main class the tables were turned. Vanagaite scored 75.220% while the finnish rider got 73.765%. Third place went to Maria Pyykönen on Furst Wild S earning 66.980%.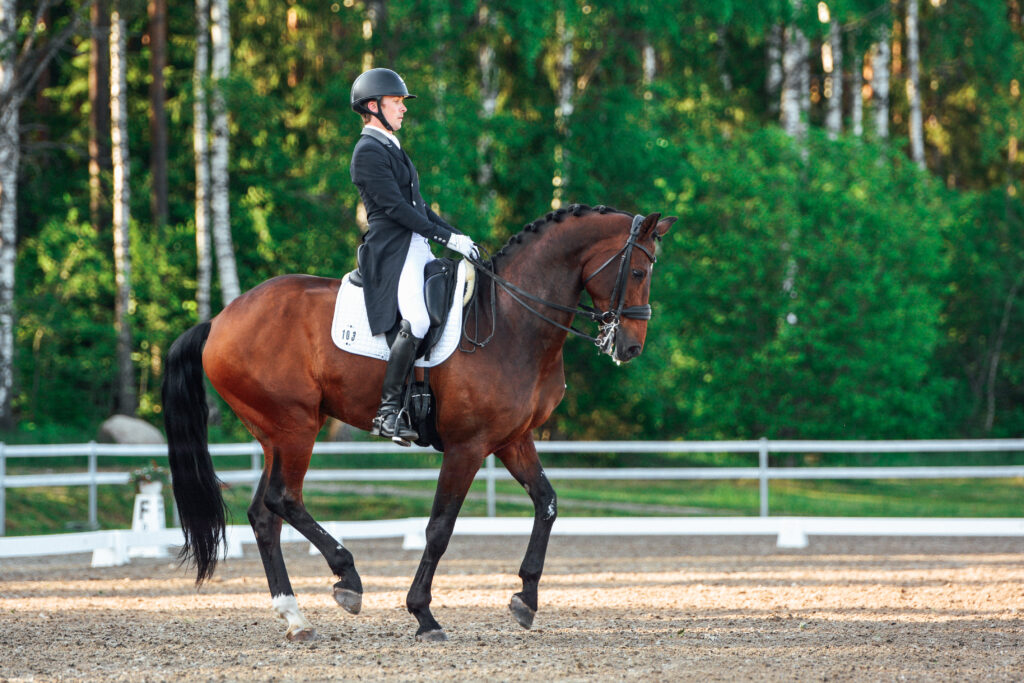 Lithuanian anthem was heard also in the CDI1* Price giving ceremony where Sandra Sysojeva on Found Boy earned the win with 76.745%, As the best Estonian rider – Tiina Kuusmann on Romantica got the second place with 70.070% and the third place went to Siiri Kyrö on Kyro Hot Sway with 68.595%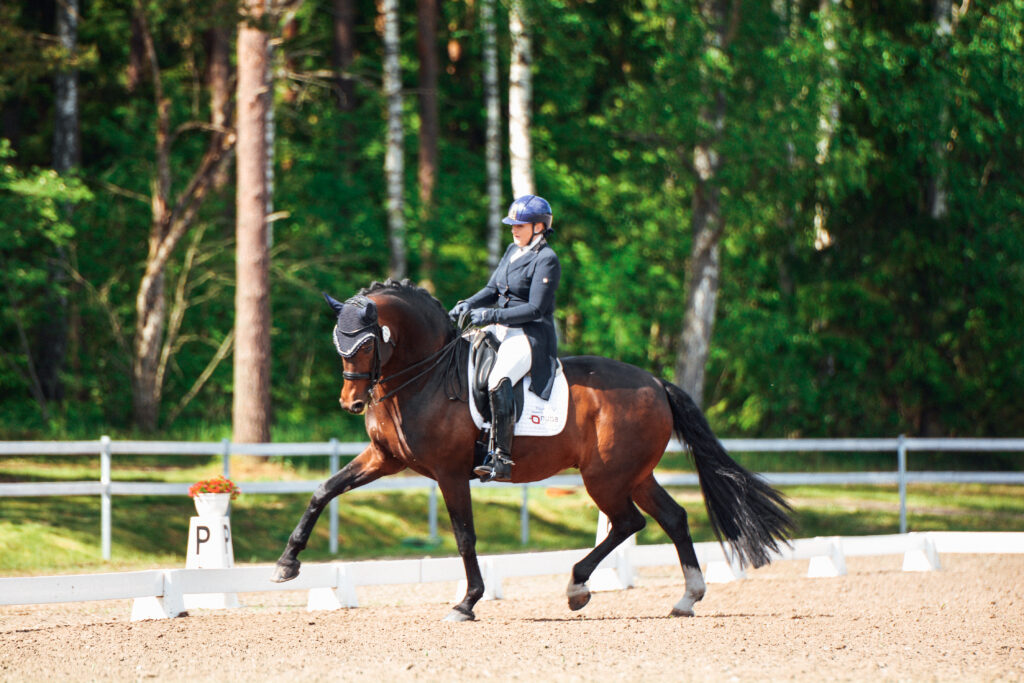 After analyzing the results we had to admit that the Finnish riders topped our local riders – winning classes in juniors-, children-, pony- and young riders tests. In the class of 5-year old horses Sysojeva on Ferero Roscher took the trophy home on both days. The best results from Estonian riders were ridden in U25 class where on Saturday Helena Kaal on Cassander won the class and on Sunday Maria Mägi on Ashwan.
As the organizers we are glad to admit that the competition went smoothly and in a sunny atmosphere where the biggest sponsor was the weather. Next week we are going to be focused on Show jumping and driving.
All results can be found: https://online.equipe.com/en/competitions/55450