Estonian athlete Gunnar Klettenberg and Esprit du Buisson Z won the Prix de Victoria Hotel, LR 145 cm jump-off class in time 42,35 in the jump-off. Kullo Kender(EST) and Go For It were last to go and tried to beat Klettenberg, but this time managed to ride the jump-off in 45,81 seconds and that resulted in a glorious second place. The third-place ribbon and prizemoney went to Latvian athlete Aleksandrs Sakurovs riding Fillmore DB in time 47,21 seconds in the jump-off.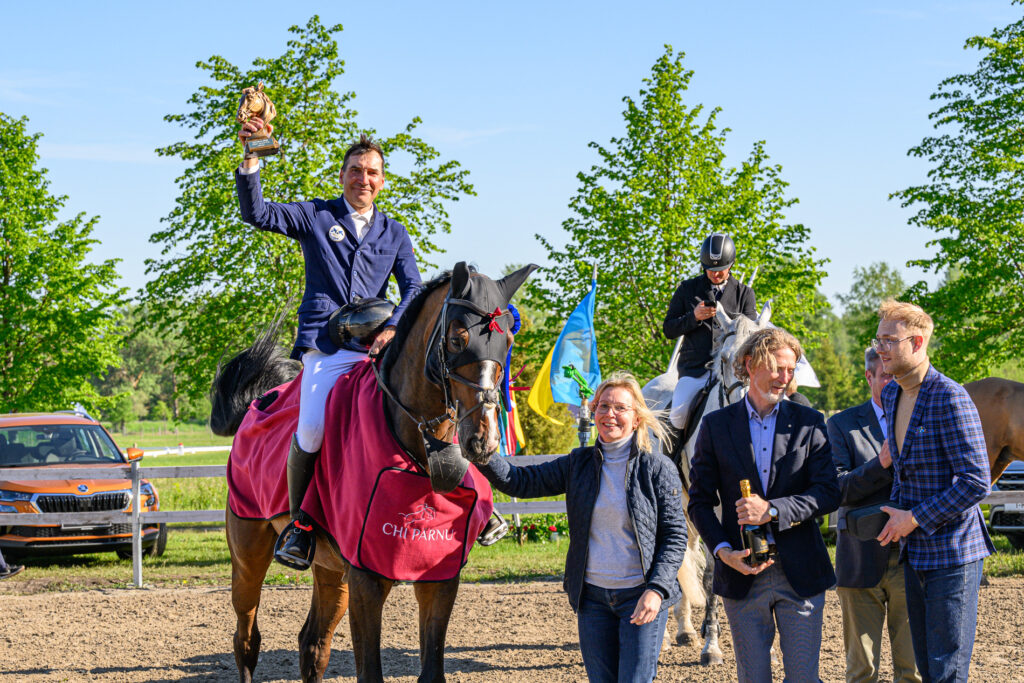 The winner of the 5-year-old final is Estonian Sporthorse gelding Jackpot bred by Luunja Stud and ridden by Estonian ambitious young rider Karol-Kenneth Lootus. The winners of the Sunday's second, 6-7-year olds class were Matas Petraitis and Landru in time 30,50 seconds. The 125 cm speedclass victory went once again for Madis Morna and Galatejs (57,18 seconds), who managed to finish almost three seconds ahead of second place. The winner of 135 cm speedclass, presented by Luamaa, was Estonian Stanislav Teder with Funky Blue, who managed to pull a superfast round in time 53,68 seconds.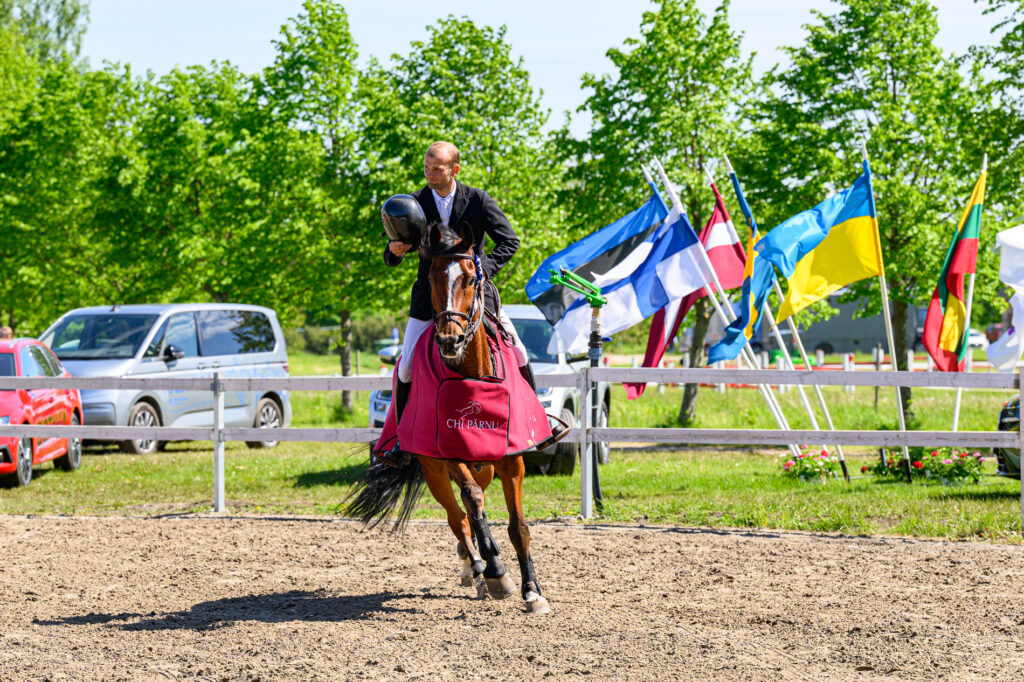 The International Driving competition has come to an end with the obstacle cone driving phase of the combined driving. The driver negotiates a course of cones, each cone having a ball balanced on top, and has to face penalties if the cone is knocked over. The winner of the main class, CAI3* singles was Norwegian Jeanette Lund Stoen with the horse Penlangrug Black Knight. Stoen cleared the cones without any added penalties and finished the combined competition on 117,43 penalties. The winner of the CAI2* H1 winner was Finnish driver Sanna Järvelä with Perimel finishing on an overall score of 140,61 pp. In the 2* pony pairs, Finnish driver Mia Ventoniemi finished with HS Luzille Miris and Lizalie Miris with an overall score of 148,99 pp. The winner of the National lower class for singles was Latvian Dace Sture with Presto with 142,84 pp and in the national medium, Anda Pavlovska with Krams took the win with 131,53 pp. In CAI2* pony singles, Jeanette Lund Stoen took the victory with 116,84 penalties with Frondraig Cardi Bach. All driving classes were sponsored by Gramina Equistore.